Dubé clubs on sale....
I've been asked many times for recommendations for clubs to buy for jugglers lately... as most folks know, I favor my Dubé 220g long handled european (until they were stolen). Well, it seems that those exact clubs are on sale this season! woohoo - now I might be able to afford to replace them! :)
Anyway, for those interested, here's the link: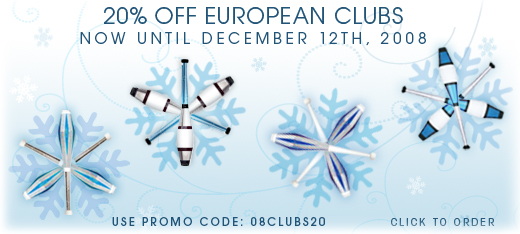 ...or if you don't want the clubs...

"Please note these offers cannot be combined"
Not really sure why, but that's what they said.. *shrug*
Cheers and happy holidays! --Crizzly